Search Available Properties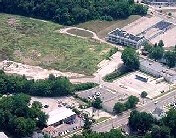 If you're thinking about moving or expanding your business, you can either jump straight to information about the area's Industrial and Commercial Parks or use the to peruse the available properties in Southwest Michigan.
This database gives you the opportunity to narrow the search by square footage, acreage, lease or buy options, and proximity to major transportation routes. When you select a property you're interested in, there will be a map showing the exact location (street view or satellite view) and a link to the property's full listing information. If you don't find what you're looking for, please contact us for assistance.
Property Owners: If you have a commercial or industrial property available (building or land) and would like to have it on this website, please contact Jeff Rea at (269) 683.1833 or (574) 400.4000.